Featured Project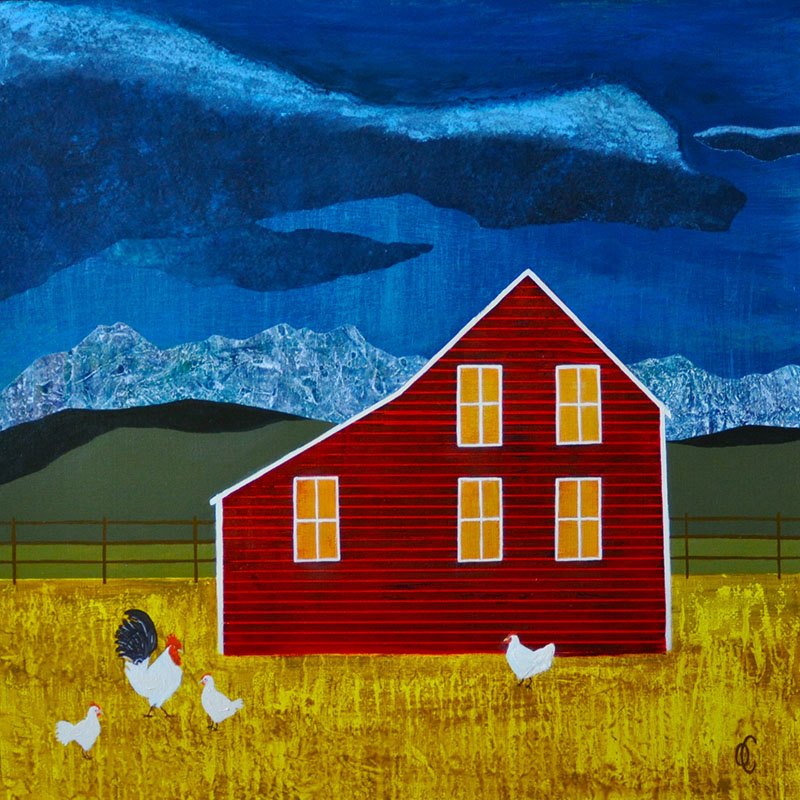 'Calm Before the Storm' ~ Acrylic Mixed Media on Birch Board 24"x24"

Artist Ranch Project
Western Showcase
Calgary Stampede
July 5th through July 14th, 2019.
The Artist Ranch Project is an artist residency with the Western Showcase of the Calgary Stampede, of which I was honored to be a participant in 2017 and am thrilled to participate again in the Alumni Collection for the 2019 Show.
For the Alumni Show, I focused on the Storage Sheds and Cook House at Bar U Ranch, as they invigorated a nostalgic place in my heart from growing up on the family farm in southern Saskatchewan.
'Calm Before the Storm' is the Cook House, with the moody skies of a looming storm and roosters and chickens not quite ready to take cover.
The rest of the series for the Alumni Show features the Storage Sheds. 'Summer Storage' captures the sheds and their quirky differences, standing side-by-side on a lovely summer's day, while the triptych version features them individually with a more texturized and abstracted 'peeling paint' technique.
Please check the images out in the Gallery.
---
Categories